Pride Security Global
EXECUTIVE PROTECTION
Executive Protection
Our services cover executive business men and women.
Executive Protection extends to our Corporate clients and their executive employees who travel for business.
Working closely with an assessment on risk to ensure fully comprehensive protection.
When our corporate clients need to ensure secure travel for their high value senior staff , we provide the appropriate security operator (s) , supplementary services including vehicles route assessment and drivers across the world.
Our service is guaranteed confidential with non disclosure agreements in place with all of our operatives.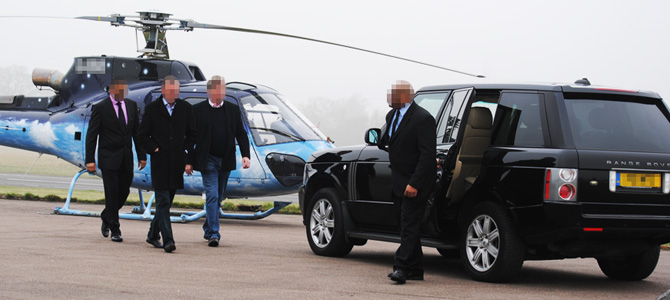 Most organisations have policies in place to ensure safe travel of their executives we provide the comprehensive service to adhere to these policies and company insurance.
For more information, to tailor your personal requirements, a quote or to make a booking please contact us by phone or email.